| | |
| --- | --- |
| | This article is a stub. You can help the Fox's Star TV Wiki by expanding it. |
Cotton Brown (born: Arnold Brown) is a main character and the overall main tritagonist on the hit television show STAR on Fox. She is portrayed by Amiyah Scott.
Biography
Arnold Brown was born to her mother Carlotta Brown when she was serving time in prison. Until his mother got out, he was raised by Mary Davis. He was the son of Jahil Rivera, something he would not find out until adulthood. he later transitioned from a male to a female, although it is unsure of when this transition happened. She got her new name from a pimp she used to work for.
Cotton began dating Elliot Wu, an owner of a construction company, and the pair had a wonderful relationship. However, Elliot didn't like the fact that Cotton worked as an escort (which she did to finance her "bottom surgery") and asked her to stop. Although she promised that she would, Elliot soon found out that Cotton was still working, and broke things off with her, claiming that he couldn't trust her.
Cotton, in slight retaliation for the breakup, goes to Elliot's house, where she finds him with another woman. Jealous, she goes into his bedroom, claiming that she left a thong in his bed. In reality, Cotton steals a blank check from Elliot, and makes herself over to look like a man, before cashing it. She uses this to finance her bottom surgery, which her mother and father are there for. However, when she wakes up, she is handcuffed to the bed, leaving her mother devastated after she is taken to prison.
While in prison, a frightened Cotton asked to go to the men's side, to general population, where she met her cell mate, Omari. Omari became her boyfriend in prison, and she exchanged sex for protection from him. However, she seemed to break things off with him, as when she returned home, she appeared single. She returned to work in the club, where she had formerly been an escort.
On her first night back at the club, her boss said that someone had requested her personally in one of the private rooms. When she arrived, she saw that it was Elliot, who was surprisingly loving and welcoming towards her. Cotton slapped him and left; however, Elliot called her to his office and told her that he wanted her to work with him. The pair agreed to be friends and put their differences behind them for good. However, Omari showed up at her house, and threatened her, telling her not to scream and that he owns her. Later, Omari keeps Cotton prison in his house, leading her parents to show up to get her back. In a rage, her mother shoots Omari in the foot, telling him to stay away from Cotton.
While working with Elliot for his construction company, Elliot showed her blueprints for a property he was building: an impressive, upscale-looking house. Elliot then told Cotton that he wanted to marry her and have a life together. Cotton agreed, and they began seeing each other again. However, an acquaintance of Omari's showed up at the office, telling Cotton that Omari was getting out of prison and would be coming for her. Omari came for Cotton but, seeing her out with Elliot, grew threatened and Elliot, feeling betrayed, felt that he could never truly trust Cotton.
Cotton returned to the office, speaking to Elliot as she went inside, telling him that she saw his car there so she knows he's at work. However, Cotton was devastated to discover that Elliot was lying in a pool of blood. After getting him rushed to the hospital, and Cotton's mother, Carlotta, shows up for support, apologizing for Cotton's discovery. The doctors are unable to resuscitate Elliot, and Elliot dies on the operating table, much to Cotton's devastation. Cotton is later ambushed by Omari and shoved into a supply room, where he tells her that he will kill her entire family unless she gives him what he wants: to own her. Cotton fights back, telling Omari to, "Do what you got to do."
Cotton is later seen taking a bath and crying, and Omari breaks into the house and attacks her in the bathtub. He holds her underwater and strangles her. Cotton plays dead, and when she is sure that Omari has fled, gets out of the tub and runs from the house. She discovers that the house in on fire, and attempts to call 9-1-1, but is so traumatized that she cannot speak.
Cotton later contacts her maternal grandmother and aunt for protection, and confesses to her mother that Omari attacked her, and shows her the strangulation marks. Cotton is confronted by Omari one evening soon thereafter, who tells her not to be scared, and that he wants to run away with her. Cotton's grandmother and aunt arrange for Omari to be assassinated, and Cotton helps the situation by pretending to leave with Omari. However, during the execution attempt by her uncle and other relatives, Miss Bruce comes outside and tells her to call it off. Cotton does, telling Omari that she still loves him, and that she'll never understand why, but orders him to leave her alone forever. Miss Bruce comforts Cotton as Omari runs off.
It was revealed at the end of Forward (E)Motion that Cotton once had a relationship with a woman before her surgery and that she is the biological father of a boy named Jayden.
Series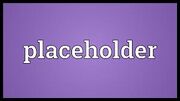 Cotton is first seen when Star comes in God's Blessings Hair Salon looking for Carlotta. otton tells her that Carlotta isn't there and asks who she is. Star reveals that she is Carlotta's god daughter, and another employee, Miss Bruce, says that Carlotta will flip when she find out. He is then seen being rude to Star, and she jokingly asks Cotton if she's always like that, and Cotton says she can't help it because she's ugly.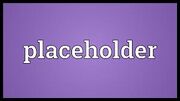 Cotton hears the girls at their amateur night. When they leave, they run into Cotton who tells them that they need to go to a strip club to find a manager.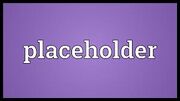 it is revealed that Cotton is transgender in this episode after Carlotta tells her to stop lying when she finds out that she's stripping again.
Community content is available under
CC-BY-SA
unless otherwise noted.